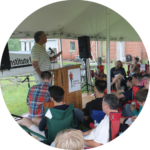 The Liberty Summer Seminar is the event that grew into the Institute for Liberal Studies. From 2001-2013 liberty lovers gathered on the property of the Jaworski family. (In 2010 the local municipality worried that the event violated zoning regulations, but the Jaworskis won that fight.) In 2014 Marta and Lech Jaworski returned to Poland. This year, the LSS will be held at the Whispering Pines Campground in Curran, ON.
Liberty Summer Seminar is an event like no other. The entire seminar takes place outdoors, under a big tent. It often rains, but that's just part of the tradition. Over the years we've had some pretty big names giving talks under the tent – people like Michael Walker, Marc Emery, Lawrence Reed, Tom Palmer, John Tomasi, Lawrence White, and many more! Most people bring (or borrow!) a tent and camp for the weekend. There is also some indoor sleeping space available in two dorm-style cabins.
The 2017 Liberty Summer Seminar will take place over the weekend of July 21-23.
Prices are listed below:
$99 – General Registration Fee
$40 – Student Registration Fee 
Schedule
Friday, July 21
7:00pm – Arrive at your convenience, no formal program
Saturday, July 22
9:00am – Breakfast
Free time for hiking, swimming, volleyball, etc…
12:00pm – Andrew Pickford – Dismantling Supply Management and Reforming Energy Markets: War                     Stories from Down Under
1:00pm – Lunch
2:00pm – Brent Cameron – Towards CANZUK
3:00pm – Break
4:00pm – Aaron Wudrick – Populism & Liberty
6:00pm – Dinner
7:30pm – Peter Jaworski – The Ethics of Borders
9:00pm – Music by Lindy Vopnfjord
Sunday, July 23
9:00am – Breakfast
11:00am – Vincent Geloso – First Nations before the Emergence of the Canadian State
1:00pm – Lunch
2:00pm – Adjourn
---
The following speakers will be presenting at the 2017 Liberty Summer Seminar: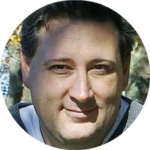 Brent Cameron is a writer and commentator on Commonwealth trade issues and the author of The Case for Commonwealth Free Trade (2005) and numerous essays and articles. He is also a member of the Advisory Board of Commonwealth Exchange, a London, UK – based policy research and advocacy group, and a contributor to the 'CANZUK Uniting' blog site (canzuk.co.uk). Brent worked as Telecommunications Coordinator for the Federal Ministry of Labour in Ottawa, Canada before joining SES Canada Research (now Nanos Research) as a Research Associate. He has also served as a member and contributing columnist on the Community Editorial Board of the Kingston Whig-Standard. A graduate of Queen's University and St. Lawrence College,  Brent was elected to the municipal council for the Township of Central Frontenac, in southeastern Ontario in 2014. Currently, he serves as Deputy Mayor of the municipality.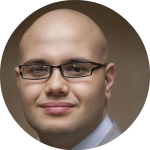 Vincent Geloso is currently a postdoctoral fellow at Texas Tech University. Vincent holds an MA and PhD in Economic History from the London School of Economics, as well as an undergraduate degree from the University of Montreal in economics and politics. His research interests lie at the intersection between North American economic history, population economics, and new institutional economics. His research has appeared in journals like Economics & Human Biology, Historical Methods, Journal of Population Research, Economics Bulletin and Agricultural History Review. His most recent book, Rethinking Canadian Economic Growth and Development since 1900 (2017 at Palgrave McMillan) examines the social and economic convergence of the province of Quebec with the rest of Canada. Vincent is also an associate researcher with the Montreal Economic Institute.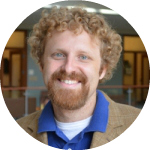 Peter Jaworski is an Assistant Teaching Professor in the McDonough School of Business at Georgetown University. He is a Senior Fellow with the Canadian Constitution Foundation and a Director of the Institute for Liberal Studies. Peter's academic work has been published or is forthcoming in several journals including Ethics, the Canadian Journal of Law and Jurisprudence, the Journal of Business Ethics, and Ethical Theory and Moral Practice. Along with Jason Brennan, Peter is the author of "Markets without Limits: Moral Virtues and Commercial Interests" published in 2015. Prior to joining the faculty at Georgetown, Peter was a visitor in the Philosophy department at the College of Wooster, and was an instructor in Philosophy at Bowling Green State University. He has also been a visiting research professor at Brown University.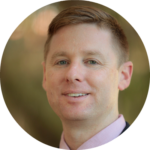 Andrew Pickford works between North America and Australia in the areas of strategy, economic analysis and energy with a range of organisations, both private and public. He has particular expertise with natural gas markets, electricity utilities, industry-driven applied research and the reform and transformation of businesses and governments during periods of turbulence. Andrew maintains a mix of appointments and engagements in both Australia and North America, working with decision makers in corporate, government, academic and civil society settings. He is a board member of the Australian-based Mannkal Economic Education Foundation. Andrew is currently completing a PhD at the University of Western Australia on energy history. This project is tentatively titled Corridors of Power: An Energy History of the Creation and Development of Western Australia's Town Gas, Natural Gas and Liquefied Natural Gas Industries, 1886-2009.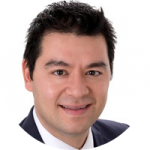 Aaron Wudrick joined the Canadian Taxpayers Federation as their Federal Director in 2014. A lawyer by training, Aaron practised litigation in his native Kitchener, Ontario, and then corporate law with a major international law firm in London, Hong Kong and Abu Dhabi, before returning to Canada to work with a prominent political consulting firm. He was author of a rabble-rousing weekly opinion column in the campus newspaper during his undergraduate days, and a prolific political blogger back in a time when people actually read blogs. Aaron holds a BA in economics and political science from the University of Waterloo, and a J.D. from the Faculty of Law at the University of Western Ontario, where he served as student body president during his final year of studies. He lives in Ottawa with his wife and two daughters.