Date & Time: Saturday, May 17, 12:00pm – Sunday, May 18, 4:00pm
Location: The Jaworski Estate (7570 Best Road, Orono, ON)
Since 2001 liberty lovers from Canada, the United States, and beyond have gathered in each year at the home of the Jaworski Family in Orono, ON for the Liberty Summer Seminar. It is with sadness that we've learned the Jaworskis are selling their home and that this spring may be our last chance to use this beautiful venue. To say good-bye we're hosting a special weekend gathering that will feature Tom Palmer of the Atlas Network, a special Friday night show by Lindy Vopnfjord, and Marta's famous sauerkraut. We'll announce further details as they're confirmed. Whether or not you've attended a previous Liberty Seminar you're invited to join us for a relaxed weekend of camping, socializing, music, and learning.
The seminar fee of $120 ($50 for students) covers camping space and meals for the weekend.
The Liberty Summer Seminar will go ahead in a new venue and we'll be announcing the time and place soon.
Speakers: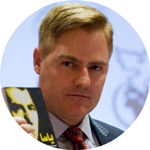 Tom G. Palmer is a senior fellow at the Cato Institute, and director of Cato University, the Institute's educational arm. Palmer is also the executive vice president for international programs at the Atlas Economic Research Foundation, and is responsible for establishing operating programs in 14 languages and managing programs for a worldwide network of think tanks. He frequently lectures in North America, Europe, Eurasia, Africa, Latin America, India, China and throughout Asia, and the Middle East on political science, public choice, civil society, and the moral, legal, and historical foundations of individual rights. He is the author of Realizing Freedom: Libertarian Theory, History, and Practice, published in 2009, and the editor of several other books on liberty. Palmer received his B.A. in liberal arts from St. Johns College in Annapolis, Maryland, his M.A. in philosophy from The Catholic University of America, Washington, D.C., and his doctorate in politics from Oxford University.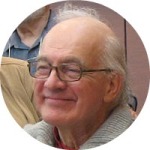 Jan Narveson was educated at the University of Chicago (B.A. in Political Science, 1955, and in Philosophy, 1956); and earned his PhD at Harvard (1961) with a year at Oxford (1959-60) on a travelling Fellowship. He taught at the University of Waterloo until his retirement in 2004 (and has continued in part-time teaching since). In 2006, Jan was designated a Distinguished Professor Emeritus. He is or has been also on the editorial boards of many journals, such as Ethics, Social Philosophy and Policy, Journal of Social Philosophy, International Journal of Applied Philosophy, Philosophy Research Archives, The Journal of Value Inquiry, the Canadian Journal of Philosophy, Dialogue, and Public Affairs Quarterly, and serves or has served as referee for many other journals and for several University presses. He frequently presents papers, talks, and commentaries at workshops, conferences, and colloquia around North America, in the United Kingdom, and occasionally elsewhere.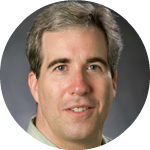 Pierre Desrochers is an associate professor of geography at the University of Toronto. He is the author of over 40 peer-reviewed articles on topics ranging from economic development and globalization to energy and transportation issues and is affiliated with numerous policy research centers. Pierre has always made an effort to reach a broad audience through his over 100 columns and shorter pieces and regular contributions to various media outlets. His is the co-author, with Hiroko Shimizu, of the recent book The Locavore's Dilemma. Desrochers holds a Ph.D. in Geography from the University of Montreal. Prior to joining the University of Toronto he served as the Director of Research for the Montreal Economic Institute.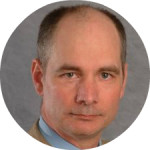 Gerry Nicholls is often sought out by the media to provide commentary and analysis on communication tactics and he has appeared regularly on public affairs programs, such CTV News channel's Power Play, TVO's The Agenda and CBC radio's The Current. He has a regular column discussing political strategy in the Hill Times and his articles have appeared in major newspapers including the Globe and Mail, the National Post, the Ottawa Citizen and the Toronto Star. He's also author of the book, Loyal to the Core, Harper, Me and the NCC. Gerry has given presentations to such groups as the Fraser Institute, the Liberty Summer Seminar, Civitas and the Alberta Law Society. He currently resides in Oakville, Ontario.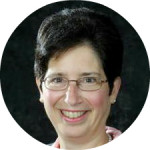 Karen Selick has been the litigation director for the Canadian Constitution Foundation (CCF) since 2009. Known as "Freedom's Defence Team", the CCF is a registered charity engaged in pro bono public interest litigation. Karen earned her LL.B. degree at the University of Toronto, and was called to the bar in 1978. She spent twenty-four years in private practice, primarily in the field of family law. She is also a prolific commentator on legal issues and current events. Her articles have been published in The Globe and Mail, The National Post, Canadian Lawyer magazine, and many other newspapers and magazines.
And music by: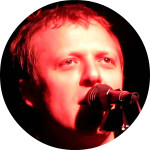 Lindy Vopnfjörd started his music career at age four singing cautionary songs about nuclear war and traveling around with his musician parents and extended family in a bus. Since then he has released seven albums, toured across Canada, the US, and Europe, and had his music featured in film, television, and commercials. His most recent album Young Waverer is an ambitiously it is a soaring landscape of stream of consciousness stories about love and loss, alongside unique tales about his upbringing on icy Lake Winnipeg. Young Waverer was mixed by Grammy nominated John O'Mahony (Metric, Coldplay, U2) at Electric Lady Studios in New York City.

<!— bottom button was here. —>