The Institute for Liberal Studies is accepting submissions answering the question "Should Universities Have Limits on Freedom of Expression?".
The following prizes will be awarded: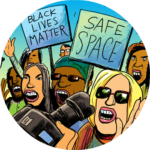 Graduate Students
1st Place – $1,500
2nd Place – $750
3rd Place – $500
Undergraduate Students
1st Place – $1,000
2nd Place – $500
3rd Place – $250
To be eligible, you must be a full-time post-secondary student studying in Canada, or a Canadian resident enrolled full-time at a post-secondary institution in another country.
Essays should not exceed 2,000 words. As with all academic writing, it is expected that you will use citations for all non-original ideas. Any widely accepted academic citation format may be used. The deadline for submissions is February 28, 2018.