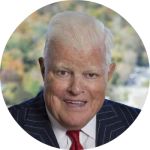 The John Dobson Bursary for the Study of Free Enterprise will award $10,000 to an outstanding student (or students) who demonstrate academic and individual excellence and an interest in a better understanding of free markets and the free enterprise economic system.
Applicants should be studying humanities, economics or social sciences at a Canadian university at either the undergraduate and graduate level. Bursaries will be awarded for one year, with the possibility of renewal for one or two further years, in support of continued study.
Applications for 2016-17 are closed.
This bursary is made possible by the generous support of the John Dobson Foundation, which supports entrepreneurial development and the study of free enterprise at universities across Canada. You can learn more about the life and legacy of John Dobson here.